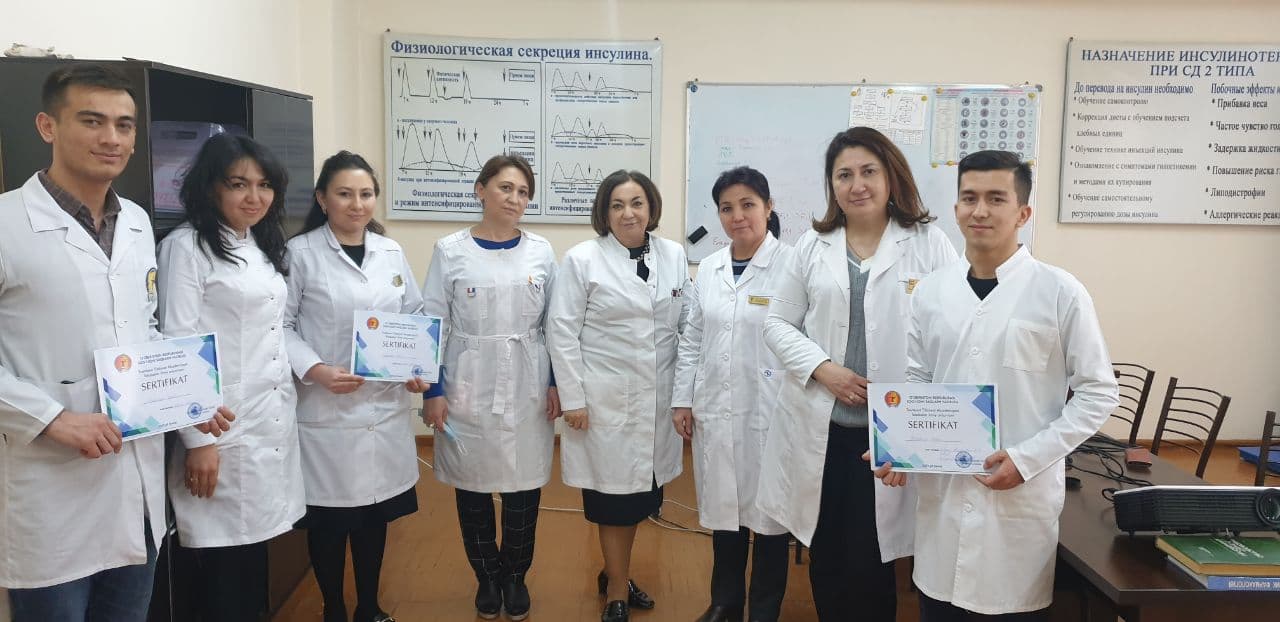 Tashkent Medical Academy, Faculty of Medicine
Student scientific conference of the Department of Internal Medicine No. 2
Protocol
March 13, 2020
Chairman: tf.d. Professor A.A. Khamraev
Secretary: Assoc. Ismoilova F.R.
Participants: Professor: Rustamova M.T., Nadzhmutdinova D.K., Shagazatova B.Kh., Cand. Econ. A.A. Khamraev Sodikova S.I., Salaeva M.S., Tagaeva M.Kh., Artykova D.M., Urinbaeva D.A., Sadykova N.G., Salimova N.D., Azizova P.Kh., senior teachers : Ph.D. Mukhtarova M.Z., Mavlyanov S.I., assistants: Halimova XX, Kudratova N.S., Mirkhaidarova F.S., Atkhamova N.P., Yuldasheva N.Kh., Adilova N.Sh., Kendzhaeva Yu. R.
Agenda:
1. To hold a student scientific conference on internal diseases among 6th year students and on endocrinology among 4th and 5th year students of the medical faculty of the Tashkent Medical Academy.
2. Determination of the candidate for pupil of the year from among the students.
Speakers: Head of the department prof. Khamraev A.A. and prof. Shagazatova B.Kh., congratulated the students on the opening of the conference and presented the jury members and criteria for evaluating scientific work. According to the SSS list, 4 participants (2 students in internal medicine and 2 students in endocrinology) took part in their presentations.
In total, 4 students took part in the presentations. The lectures are prepared with a high level of knowledge of new pedagogical technologies. The reports include slides, tables, diagrams by topic. The reports were discussed by the jury members.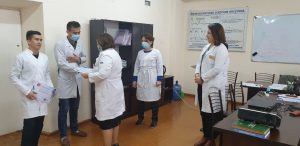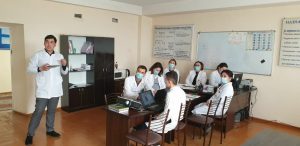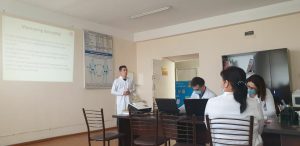 It was decided: On the discussion of reports prof. Shagazatova B.X. The first places in the field of internal medicine and endocrinology were announced and awarded certificates.
603a-group student of medical faculty Turgunbaev Saidburkhan took the 1st place on the topic "Prognostic significance of early complications of myocardial infarction" in internal medicine and 510g group student of endocrinology Mukhtorov B. Also, Latifjonov M. was declared the 1st place on the topic "Probability of developing type 2 diabetes and obesity in a diet rich in leucine" and was recommended for the next stage of SSS.
---